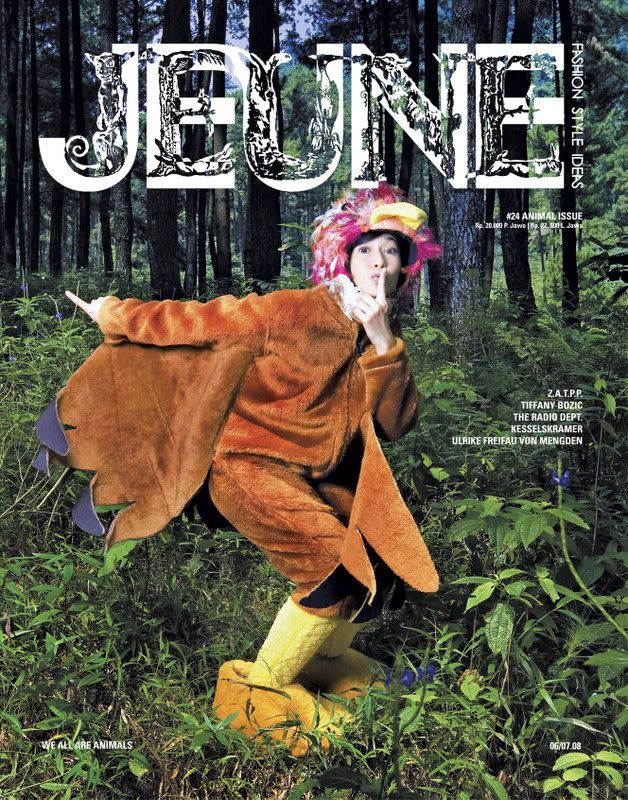 Pada edisi ini kami mencoba menelusuri segala aspek menarik dari kehidupan saudara terdekat manusia, yaitu para binatang. Mulai dari fabel beruang kutub dengan isu lingkungan hidupnya yang pasti akan disukai oleh Al Gore, kisah ibu Ulla dari Taman Margasatwa Ragunan yang berjuang agar orangutan mendapat perlakuan yang layak, ada juga fenomena fashion dari binatang di Hollywood, penulusuran animal print ke dalam produk tekstil Indonesia, lalu ada pengakuan dua rocker yang juga manusia yang bertatap muka dengan seni kuliner yang tidak biasa yang otomatis juga mengukuhkan bahwa manusia adalah omnivora yang berdiri di puncak tertinggi dari piramida makanan and last but not least pada edisi ini kami juga memilih sepuluh nama band terburuk yang berkaitan dengan nama binatang.
Tidak ketinggalan wawancara dengan seniman asal Amerika Serikat, Tiffany Bozic, dan band-band seperti The Radio Dept, ZATPP, Hi Mom!, Monday Math Class serta sebuah wawancara eksklusif dengan the one and only Cinta Laura.
Dapatkan segera di toko buku terdekat dan pada newstand di sekitarmu.